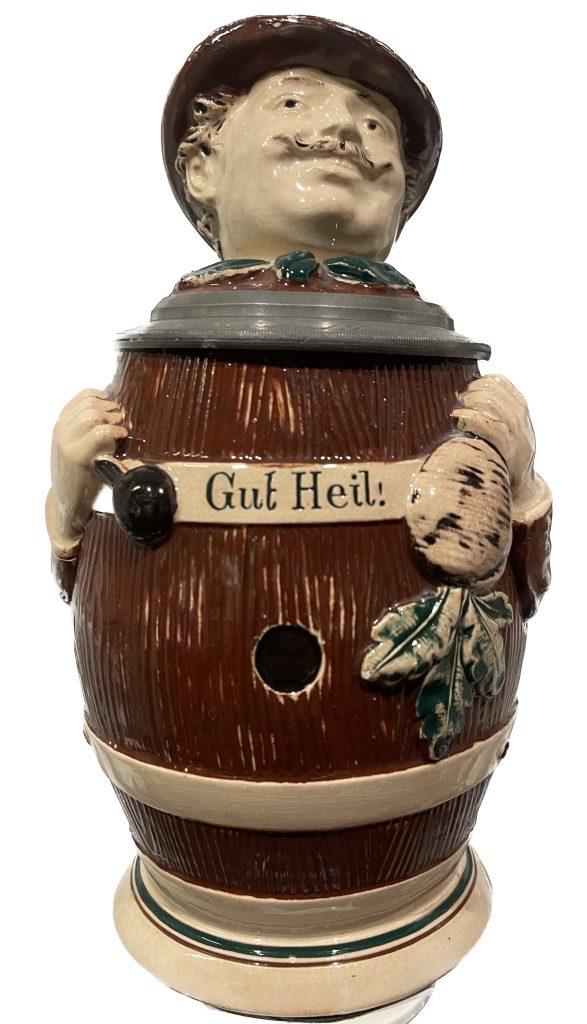 Well, folks, it's that time of the year again. It's time to raise a stein and proclaim, "Gut Heil!" Yes, it's OKTOBERFEST, people, and this time of the year EVERYONE gets to don lederhosen, wear felt hats and master the art of holding a brimming stein of delectable German beer perfectly parallel to the ground, in a true test of strength, all the while belting out "Ein Prosit der Gemütlichkeit" (beer hall drinking song). Anyone who loves to drink beer gets to be German during Oktoberfest.
In my previous life, September signified the end of the Grand Slam tennis season with the conclusion of the U.S. Open in New York. As a professional tennis player on the WTA Tour, the fall season meant heading to Europe to play indoor tournaments. But the highlight of my autumn was undoubtedly competing in Germany, specifically during Oktoberfest. The tournament in Filderstadt was proudly sponsored by Porsche, and for the duration of the event, we were graciously entrusted with the keys to a fleet of their sports cars.
Picture this: a swift ride down the Autobahn from Filderstadt to Munich in a Porsche, just in time for the raucous festivities of Oktoberfest. The beer halls were bustling with jubilant patrons, singing merrily, and savoring their German beer from traditional steins. While, as a professional athlete, I wasn't often seen elbowing my way through the crowds of revelers, I did make a point to visit a few beer halls, purely for "cultural research" (wink, wink). You might be wondering why I'm sharing stories about tennis and Porsches, but rest assured, it all comes back to the fascinating world of beer steins.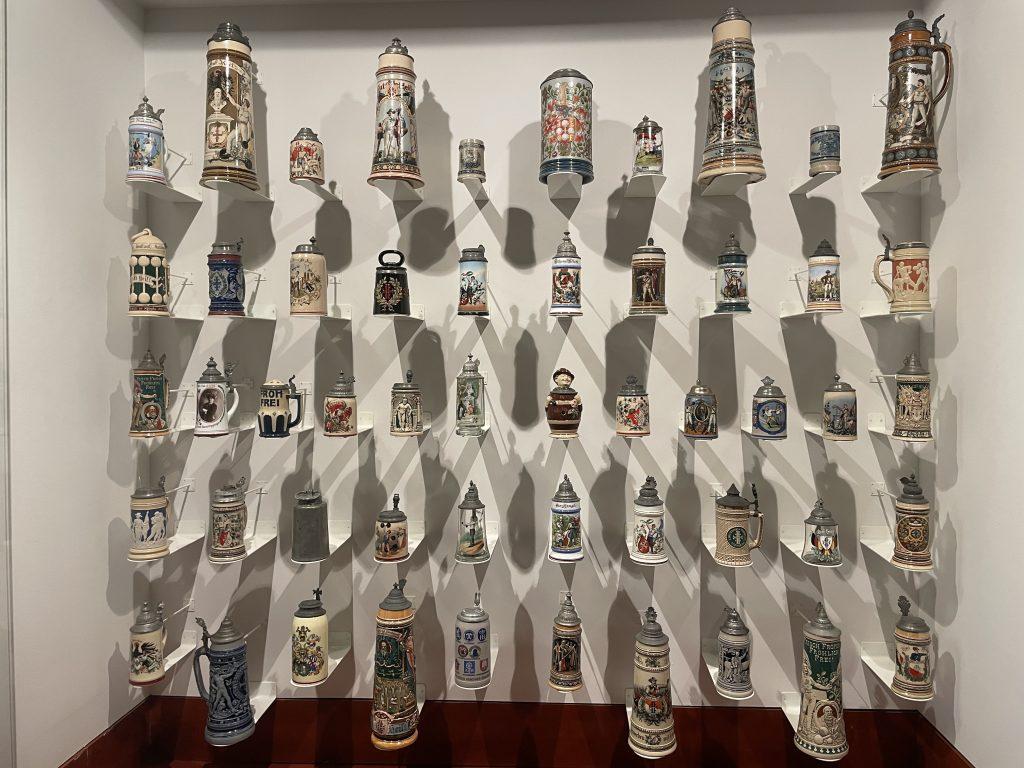 Have you ever taken a moment to truly appreciate that vessel of delight—the beer stein? I must admit that, like many, I hadn't given it much thought until I began working at the Stark Center, where I found myself surrounded by these remarkable artifacts. As soon as I stepped through the doors, the striking display of beer steins caught my eye. Rows of them adorned the walls, and there were even more perched above the elevators. Not to mention the stein that came with my office and the numerous others scattered throughout the center. I was captivated by their myriad colors and intricate designs, each one featuring celebrated strongmen carved into its surface. It was an instant love affair, and it led me to contemplate the artistic and cultural significance of not just the strongmen on the steins at the Stark Center, but my personal connection to them through my own collection of steins.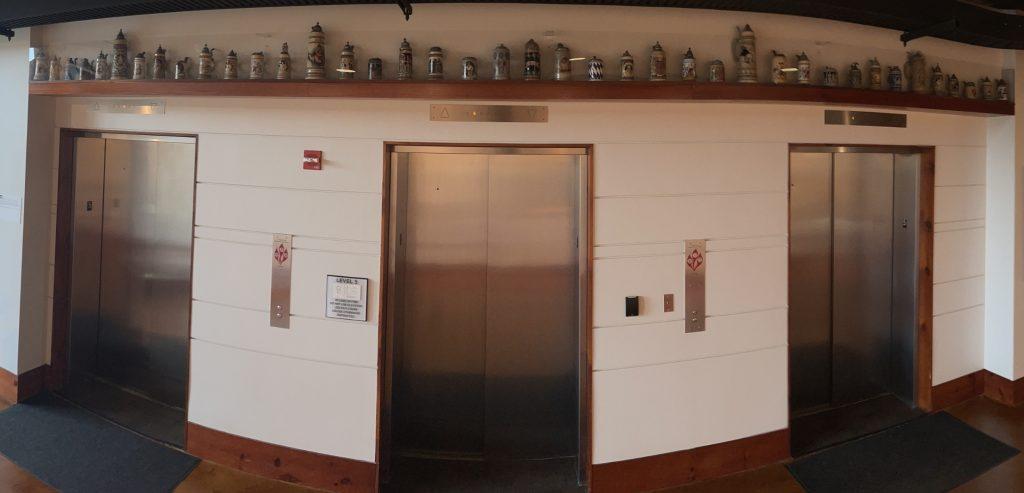 Gradually, I began to see these steins as more than mere vessels for holding beer. I always thought of my steins as a cool memento of my travels and the spoils from the wars of professional tennis. However, my perspective shifted as I delved deeper into their history. Sure, the tournament organizers would often include a stein in my player "swag bag" as a nod to German culture, but that had been the extent of my consideration. My modest assortment of three steins featuring tennis players paled in comparison to the extensive collection amassed by Jan and Terry Todd over the years. They possessed a profound understanding of the stein's role in preserving the history of physical culture, especially from the early days of strongmen.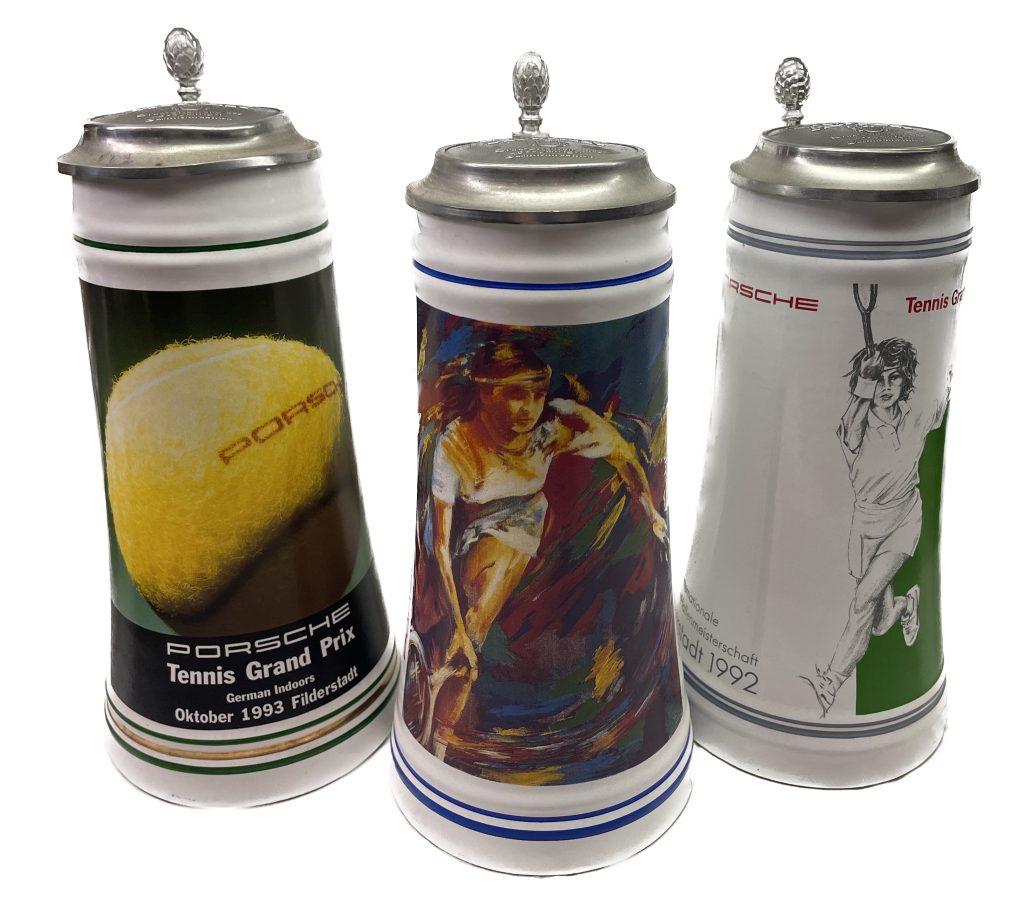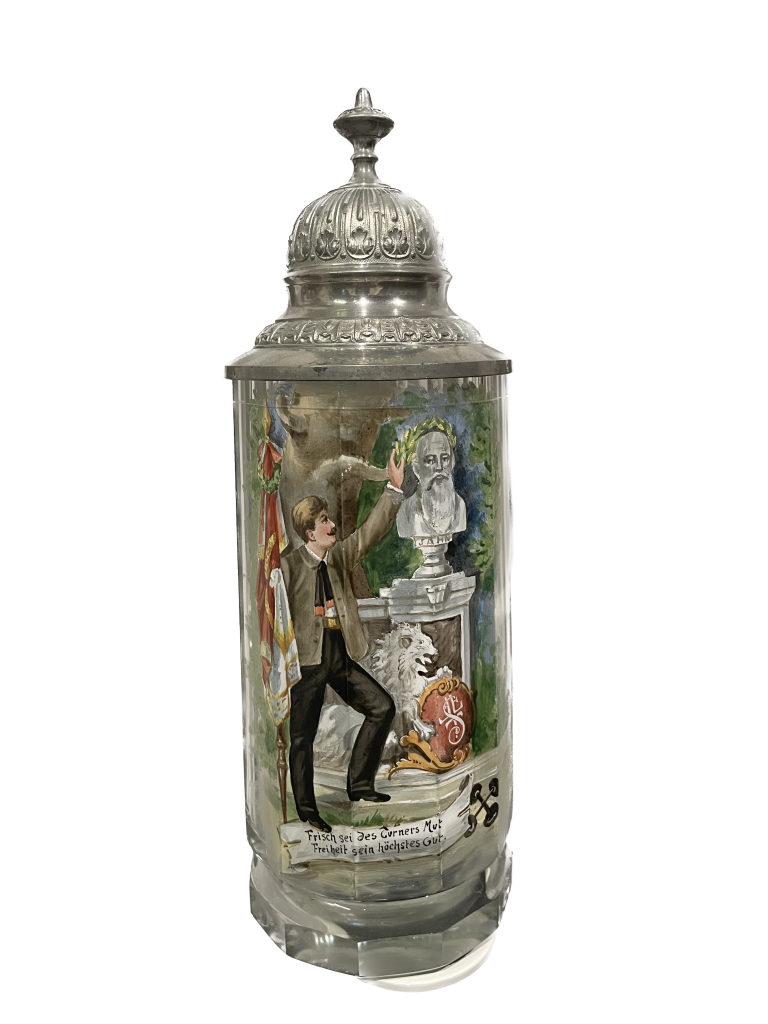 Jan's journey into stein collecting began with a beautifully hand painted, glass stein topped with a pewter lid. This set her on a path to acquire steins that reflected the rich tapestry of physical culture in Germany. She even managed to purchase several steins out of Sig Klein's famous collection. The Stark Center proudly displays hundreds of these steins, including many of Sig Klein's, each one distinct from the others. Certain shapes and colors offer insights into their regional origins. The materials used hint at the social status and wealth of their owners. Yet, perhaps most importantly, the exquisitely etched depictions of individuals on these steins elevate them to the status of stunning masterpieces, underscoring the profound impact of these strongmen on the history of physical culture and their enduring legacy.
Much of the strongman history can trace their roots back to bierhallen and these steins, along with these vibrant communal spaces, played a pivotal role in shaping the social fabric of Germany. They celebrated both strength and camaraderie. Strength feats and heavy training were especially popular among brewers, laborers, and craftsmen. Several gyms and training centers had their humble beginnings in the basements of breweries. By the 1880s, Munich and Vienna were brewing centers and became central to the growing movement of German physical culture, with its emphasis on strength stunts and athleticism.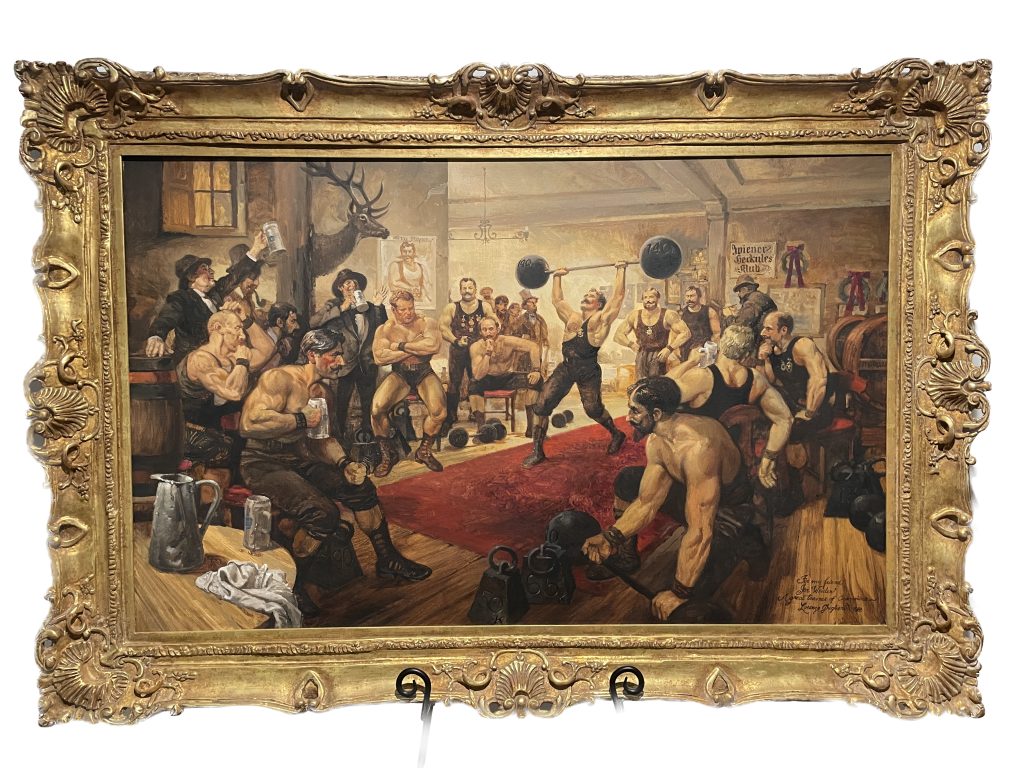 Strongmen steins represent not only a celebration of physical strength but also the admiration of human achievement. These unique vessels celebrate the strength, power, and athleticism of strongmen, often showcasing their feats of physical prowess and strength in intricate and artistic detail. They symbolize the remarkable resilience, dedication, and extraordinary abilities of individuals that push the limits of what the human body can achieve. No one understood this better than Jan Todd, tirelessly collected these steins to preserve this unique symbol of the history of physical culture for generations to come.
Come and see the fabulous German Strongman Stein Collection for yourself at the H.J. Stark Center for Physical Culture and Sports. We are located on the University of Texas campus in the North End Zone and are open M-F, 9am -5pm and admission is FREE to visitors.