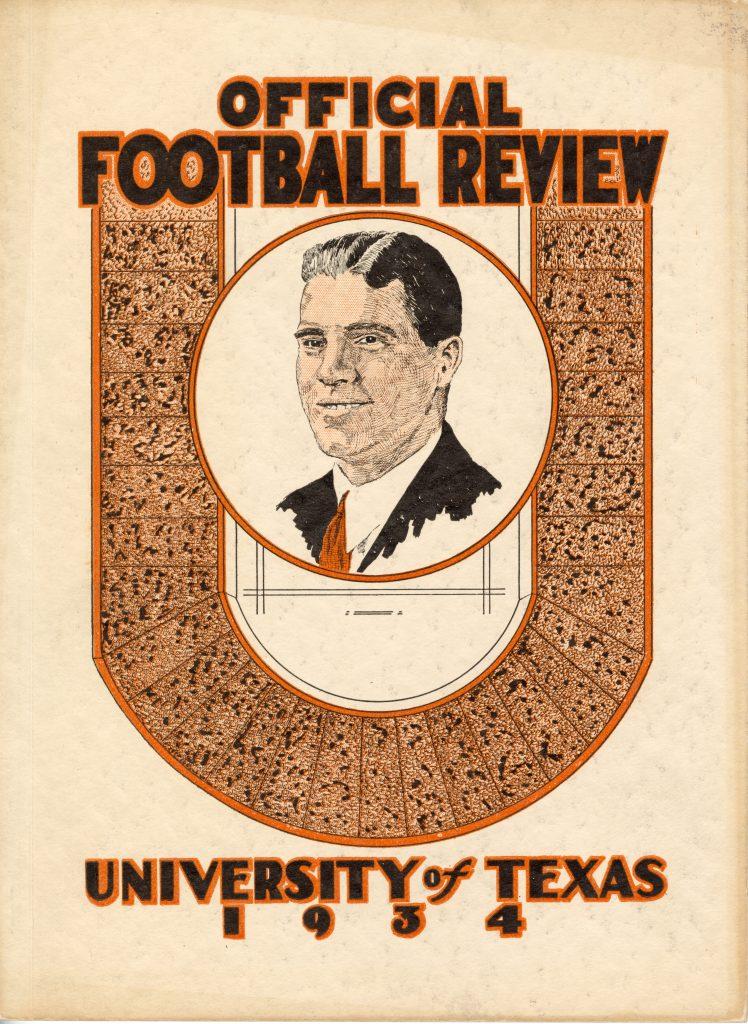 Yessir, it's football season again and I have the pleasure of living in FOOTBALL COUNTRY, a.k.a. TEXAS. Friday night lights are in full swing in the high schools—you can't drive down any highway or back road in the state of Texas on a Friday night and not see the stadium lights somewhere ahead of you on the road. The NFL season got underway last Sunday with a bang. But, more importantly, the college season has begun, and our beloved UT Longhorns are 2-0 with a win over 'Bama in Tuscaloosa last Saturday. Nobody on campus has come down off of that high yet.
This got me to thinking about how huge college athletics have gotten, and college football in particular. NIL contracts for crazy money, portal transfers that look like free agency, and traditional conferences blowing up left and right are enough to make your head spin. I will say that it's light years away from the time I was coaching at Texas, not to mention that college athletics are nearly unrecognizable from my years as a student-athlete. But I'd like to point out that I'm not one of the naysayers and I think these things evolve over time organically and will sort themselves out. In addition, whenever there's big money to be made in football, the trickle-down effect to support non-revenue sports like mine (tennis), made my dreams and so many others' dreams possible.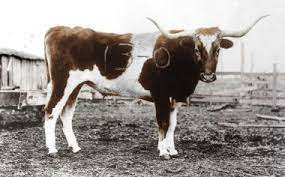 I could wax nostalgic on that topic alone, but my thoughts have really run more towards UT Longhorn football and the Boys of Yore, as I like to call them when I'm sifting through old media guides and programs in the Stark archives. The excitement and popularity of college football has never been greater but, to be fair, it brought on school spirit from its inception and long before all this hype. Sadly, the shenanigans and great rivalry pranks of years gone by have all but disappeared— mascot stealing, the branding of mascots with the previous year's score, or switching out the halftime seat cards are virtually no more. I mean, this is BIG MONEY now—we can't be messing around with that silliness anymore.
Which leads me to…all this was built on the backs of those that came before. And, believe me, I'm sure they would be thrilled with the opportunities that current student-athletes have today. Even if you're not old enough to remember a simpler time, here are some of the UT Longhorn football Boys of Yore who helped build Memorial Stadium, had "firsts," and made it to the NFL. Bear in mind, there are SO many I could have chosen from, but I hand-picked just a few.
Hugh Wolfe UT Football and Track & Field 1934-1938
Hugh Wolfe "the Big Bad Wolfe" or, to friends, just "Big Bad" was nicknamed for his tenacious style of play on the gridiron and was the first UT Longhorn to be drafted in the NFL. As a Longhorn, he was the top scorer for UT in 1936 and 1937 and set a then school record for a 95-yard kickoff return against Minnesota that stood until the 1970s. He was also a member of the 1937 SWC Championship track and field team and was the discus champion in the Texas Relays and SWC in 1938. He turned down an invitation to compete in the decathlon in the 1936 Olympics in Berlin and later recounted that his scores would have won gold. He was drafted by Pittsburgh in 1938 but played for the NFL Champion New York Giants in 1938 and was named to the Pro Bowl. He played only one season in the NFL but went out with a mic drop. After he served in WWII, he and a partner came up with the idea to use surplus aluminum from decommissioned B2 bombers and turn them into aluminum gates. He estimated that his company, Al-Prodco, sold one $20 aluminum gate for every mile of ranch land in Texas. As a successful businessman, he was acquaintances with U.S. Presidents, LBJ, Dwight D. Eisenhower, Jimmy Carter, and Ronald Reagan. After he sold Al-Prodco for millions, he settled into the business his father started in Stephenville, Wolfe's Nursery. He lived to be 97.
Hubert Bechtol UT Football 1944-1946
Hubert "Hub" Bechtol came along about a decade after Hugh Wolfe and had great success on the football field as well. Hub was the first Longhorn to be a three-time NCAA All-American in 1946, '47, and '48 and the first player in the Southwest Conference to receive that honor. In all, Bechtol was the only concensus four-time All-American in history, having earned the first his freshman year at Texas Tech before transferring to Texas after volunteering for the Navy's V-12 program. In the 1946 season, he caught seven touchdown passes that tied a school record that held until 1982. He caught several of legendary Bobby Lane's passes in the 1946 Cotton Bowl Classic in Texas' win over Missouri 40-27. Hub was drafted as an End in the 1947 draft and went as the #5 pick overall to the Pittsburgh Steelers. He played his career as a Baltimore Colt from 1947-49 and was nominated to the College Football Hall of Fame. Jan Todd, our Director, and Kyle Martin, our Curator, had the pleasure of meeting with one of Hub's sons, Roy Bechtol, and seeing Hub's leather helmet specially outfitted with additional material to protect his face after suffering a broken jaw playing in one of his games at Texas.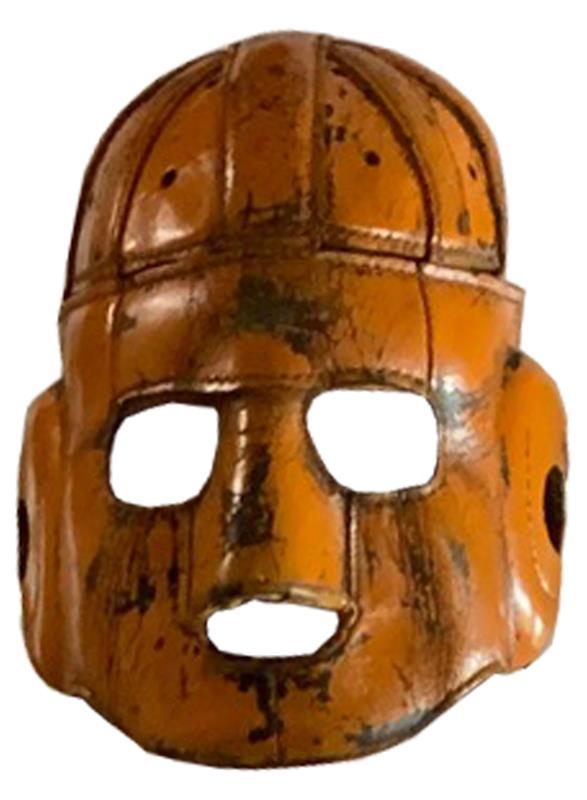 Now, I could go on to tell you about all of the amazing UT Longhorn men who were drafted into the NFL but that would take hours as there are, quite literally, HUNDREDS of them. Back in the early days, there was very little money to be made, WWII was breaking out and, as a consequence, many Longhorns passed on the opportunity to play in the NFL, despite being drafted. Post WWII, Hall of Fame coach, Dana X. Bible, churned out talent time and time again. Texas has had tons of Pro-Bowlers and four NFL Hall of Famers: Tom Landry, Bobby Lane, Bobby Dillon, Earl Campbell. Don't get me wrong, I love me some Tom Landry and Earl Campbell as much as the next Longhorn fan, and no question Bobby Dillon has an incredible story (did you know he played his whole career with a glass eye?!), but I want to tell you about Bobby Lane.
Bobby Lane UT Football and Baseball 1944-1948
Bobby Lane "The Gadabout Gladiator," was one of several fellows who was a special talent in not one, but two sports at U.T. Lane was the Quarterback for the Longhorns from 1944-'47, one of the first to start at Varsity his freshman year and his accomplishments are well documented. He set Cotton Bowl and NCAA records that lasted well into the 21st century after taking eight months off after his Freshman year and during his Sophomore year to join the Merchant Marines. Lane was drafted into the NFL as the #3 overall pick in 1948 by the Chicago Bears and won 3 NFL Championships with the Detroit Lions. He was named First Team All-Pro twice and made 6 Pro Bowl appearances. He is a member of both the NFL Hall of Fame and the College Football Hall of Fame, and his jersey (22) was retired by the Texas Longhorns. Oh, I did mention he played two sports, didn't I? "Played" probably isn't the right word: "excelled" or "dominated" would fit better.
https://www.facebook.com/ProFootballHOF/videos/remembering-bobby-layne/685985076222721/
So, in Bobby Lane's spare time, he tucked away his football jersey and donned a baseball jersey for the UT Longhorns. He was the standout pitcher for Texas for all four years. He was a four-time All-SWC pitcher, averaged 10.78 strikeouts per game, led his team to 3 SWC Championships, pitched 2 No-Hitters, and led UT to the inaugural NCAA Baseball Championship Tournament. Oh, and by the way, HE NEVER LOST A CONFERENCE GAME AS A PITCHER!
It's easy to look at everything that the college football players of today receive that the Boys of Yore didn't and feel a little twinge. It's easy to be blinded by the glitz and overlook the common components the Boys of Yore share with the Longhorn players of today—Longhorn Pride and the love of the game. But Wolfe, Bechtol, Lane, and all the others were a part of something glorious, building traditions and leaving a legacy of excellence that transcends time. These things can't be measured in dollars and cents. They are timeless and priceless.