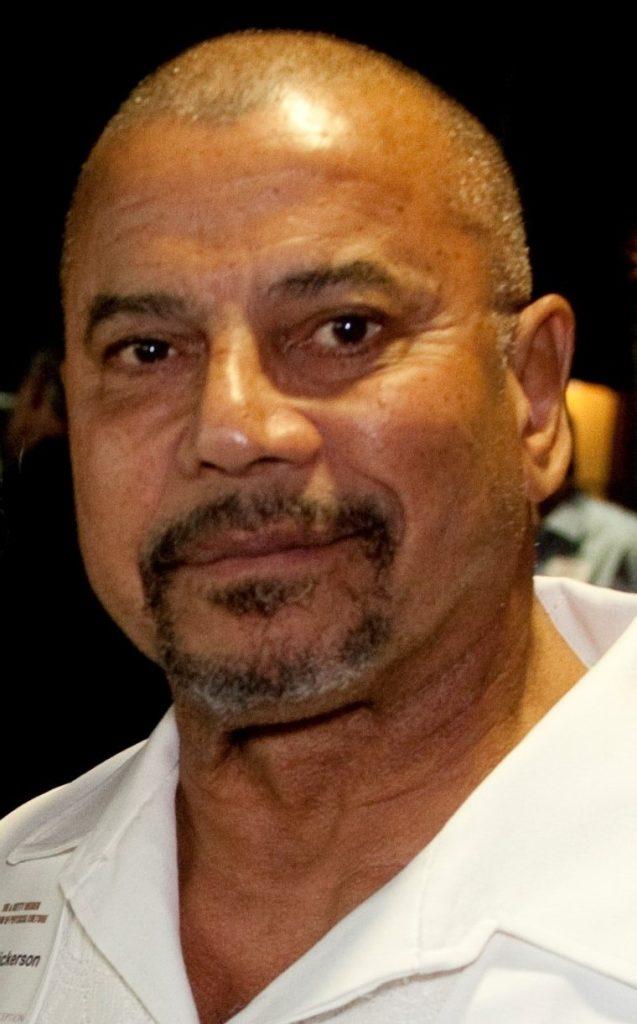 In 2011, the Stark Center celebrated the opening of the Joe and Betty Weider Museum of Physical Culture; it was a gathering of the true royalty of bodybuilding. Arnold Schwarzenegger attended along with many of the then still-living Mr. Olympias—Larry Scott, Lee Haney, Ronnie Coleman, Frank Zane, and Chris Dickerson. Other bodybuilding luminaries joined the party, including Bill Pearl, Clarence Bass, Doris Barrilleaux, John Balik, Boyer Coe, Jim Lorimer, and, of course, Joe and Betty Weider themselves. It was a great evening and the bodybuilders who came that night seemed to understand and appreciate that we were serious about trying to save the history and memorabilia of this important sport and cultural phenomenon.
About a year after the opening, a letter arrived at the Stark Center from a Florida attorney. To our great surprise, it was from Chris Dickerson's attorney who had written to tell us that Chris was making out his will and would like to donate his bodybuilding memorabilia to the Stark Center. We were honored by his desire to do this, and assured the attorney that his materials would find a permanent home here. Because he was in good health at the time, nothing else was done until 2015, when Terry and I, and our good friend and colleague Kim Beckwith, had the opportunity to visit Chris at his home in Fort Lauderdale. We were in the area for an academic conference, but we wanted to see his collection of memorabilia and begin to understand what might be coming in the distant future. We were able to spend most of that afternoon with him. After our conference wrapped up, we returned, at his insistence, to pack and ship, to the Stark Center, some of his most valued trophies. In recent years, when health problems forced him into assisted care, he had the remaining items shipped to us.
Chris was not the only person at the Weider Museum opening who was inspired to donate their papers and trophies to the Stark Center. Doris Barrilleaux, one of the early founders of women's bodybuilding, had the same idea. Doris, a true computer wizard, took the additional step of digitizing parts of her collection before Terry and I showed up with our truck and packing boxes. Doris left directives with her family so that when she passed away in 2018, her remaining materials were sent to the Stark Center. Hers is also a truly significant collection.
I was deeply touched to receive an email and then a phone call from Dickerson's friend and attorney, Don Oswald, who asked for some advice on the obituary for Chris. I was even more deeply touched to learn that Chris had requested that memorial donations in his name be made to the Stark Center – to provide support for our work in preserving the history of bodybuilding.
Please click here if you'd like to make a donation in memory of Chris Dickerson, one of America's greatest bodybuilders. We are deeply grateful to Chris for his decision to help us create a lasting legacy to the world of bodybuilding. 
Chris's family is organizing an online memorial service for Chris on Saturday, January 22, 2022 at 10am Eastern Time. It is open to the public and Chris's fans, friends, and fellow lifters are all welcome to attend. Here is a link to the virtual memorial.
---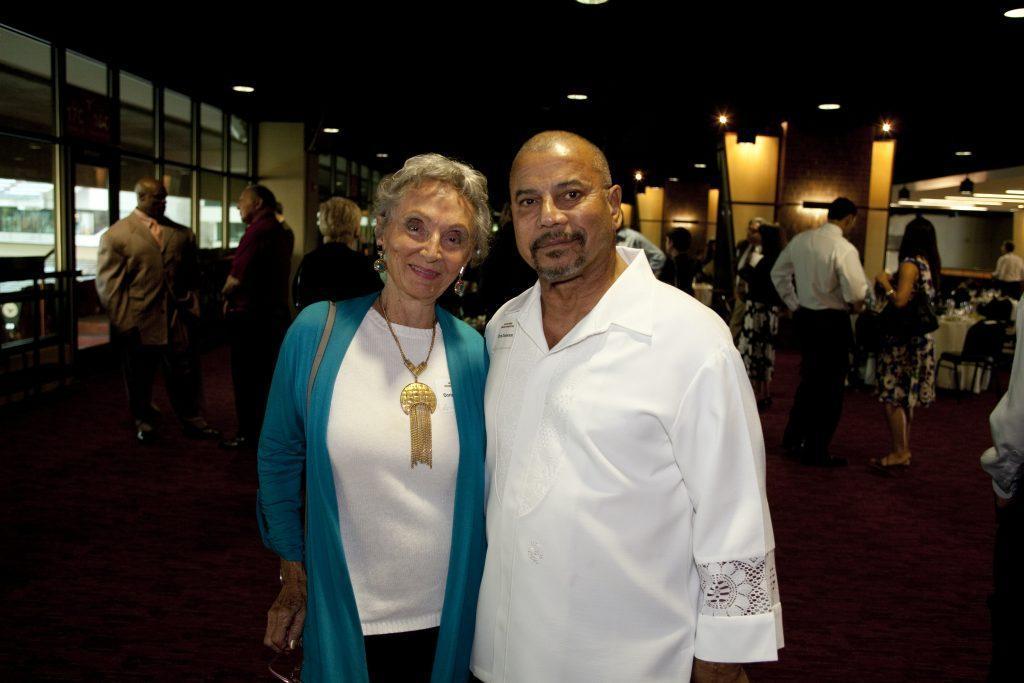 Chris is pictured here with Doris Barrilleaux and, in the adjacent photo, with some of the bodybuilding legends who attended the opening of the Joe and Betty Weider Museum at the Stark Center in 2011. We are honored and grateful that after seeing the Center's dedication to preserving and sharing history, both Chris and Doris made provisions for their collections to be housed in our archives and made available to students and researchers. Your donations help with processing, maintenance, and display of these and other valuable archival collections. Please click here to make a donation in Chris's memory, and support the Stark Center's important conservation work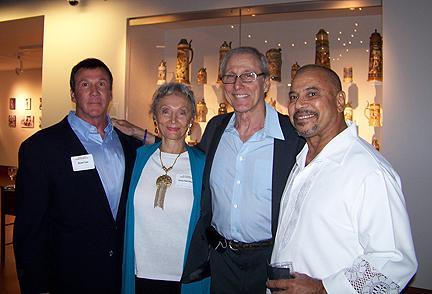 ***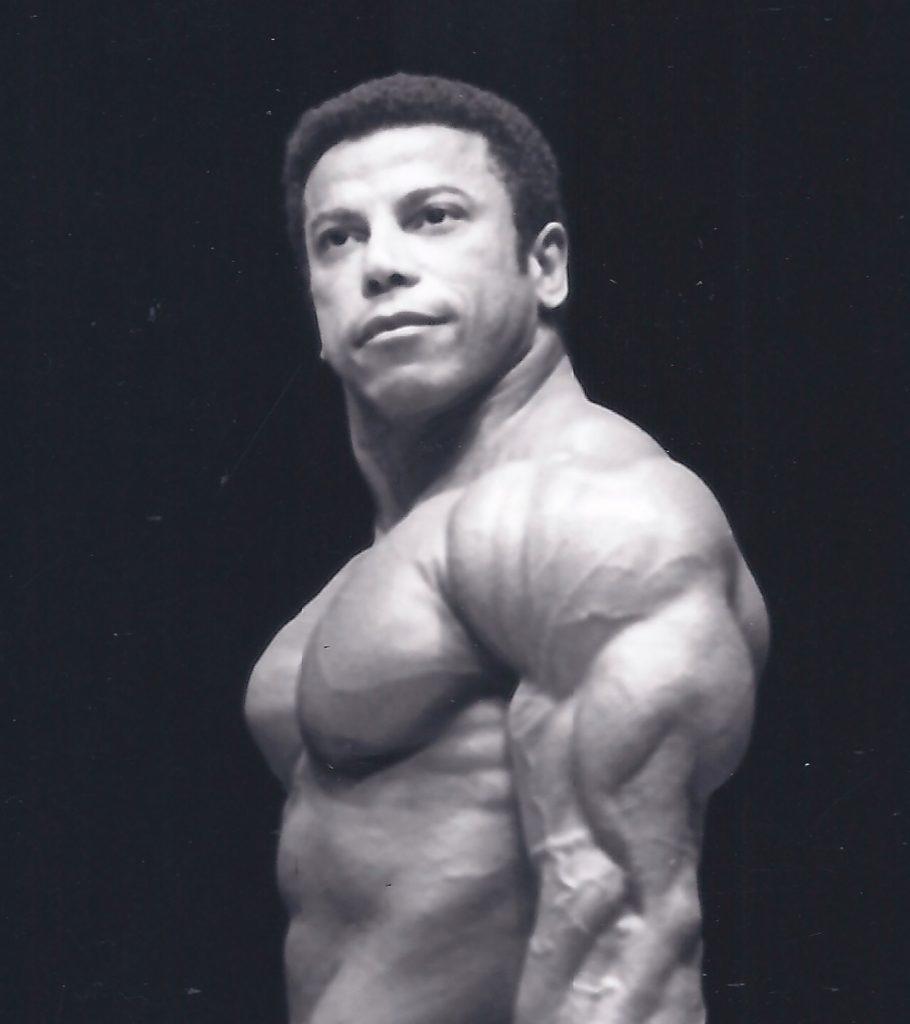 Henri "Chris" Dickerson passed away on Thursday, December 23, 2021. Chris was one of the world's most popular and well-respected bodybuilders, who was known for his heavily muscled, symmetrical physique, his incredible calves, his refinement and elegant posing. Dickerson was the first African-American winner of the AAU Mr. America title, the first openly gay man to win the Mr. Olympia, and one of only two bodybuilders to win both the open and the masters Mr. Olympia.
The youngest of a set of triplets born in Montgomery, Alabama on August 25, 1939, Chris Dickerson's career as a competitive bodybuilder began in 1966 and spanned more than 30 years. During that time, he won 15 competitions across four major organizations, including AAU Mr. USA (1968) and Mr. America (1970), NABBA Mr. Universe (1973 & 1974), and IFBB Mr. Olympia (1982). Chris did much physique modeling during the 1960s, and his work in the 1970s with photographer Jim French is considered some of the best in the field. Chris was also an accomplished opera singer, a talented actor, and dancer. He had a true operatic tenor, and often sang the "Star Spangled Banner" at events where he was a guest.
Chris Dickerson ended his bodybuilding career in 1994 after winning the Over 50 category and placing fourth overall at the Masters Olympia. He then worked as a coach and personal trainer and did guest posing and seminars. He moved from California to Fort Lauderdale in 2006.
(Special thanks to Ryan Blake for his assistance on this blog.)
---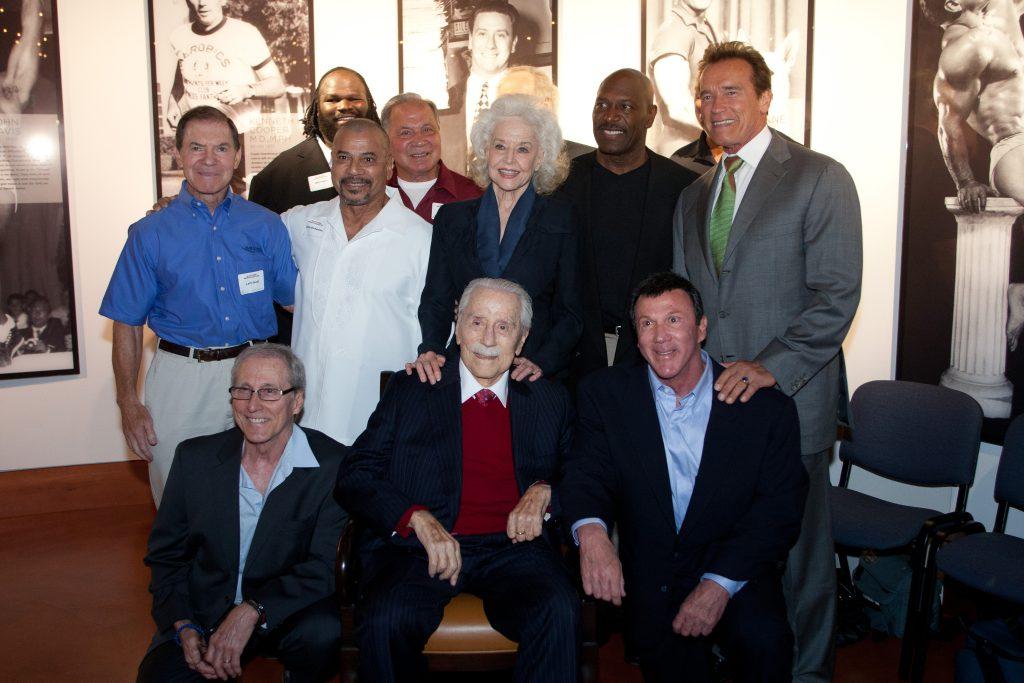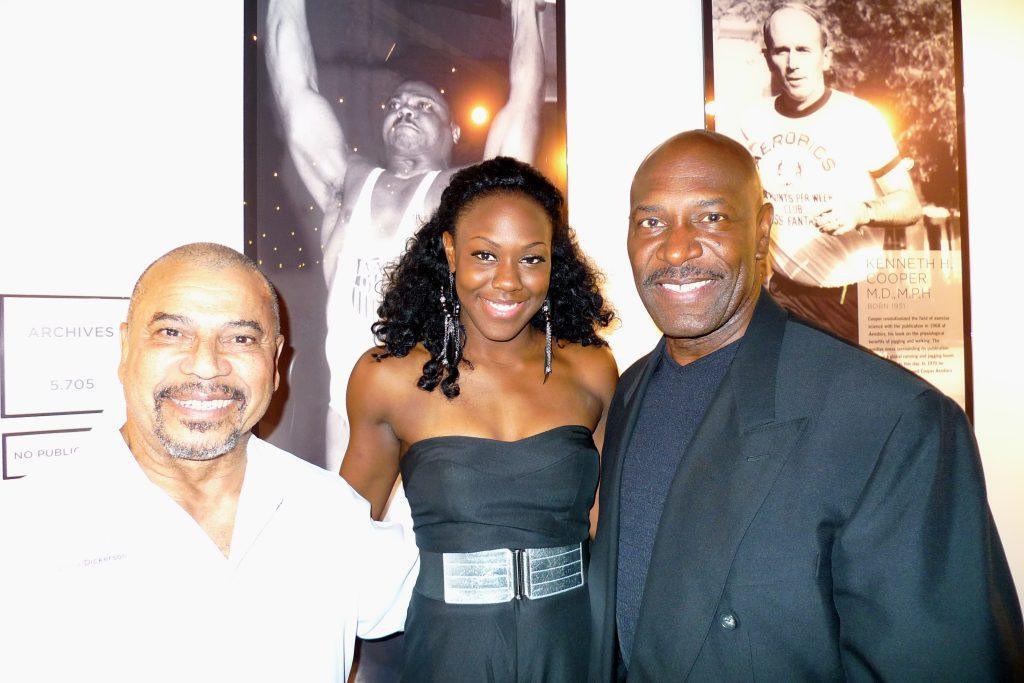 Enjoy this sampling of items about Chris Dickerson that are here at the Stark Center
Images of photographs and trophies of Chris Dickerson