Barbells and Bios: Health and Strength Magazine, Part IV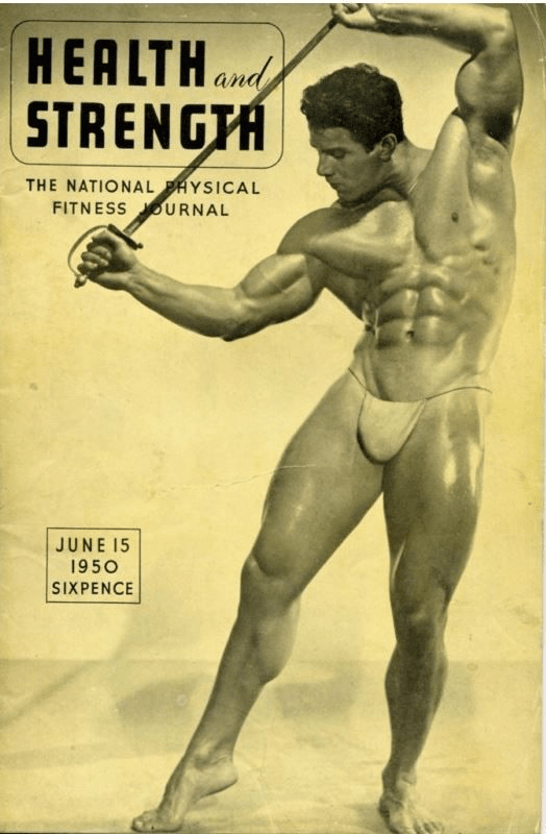 Born in Leeds in 1928, Reg Park was one of the most impressive bodybuilders of the mid-twentieth century. For many in the 1940s and '50s, the top physique athletes were Park, Steve Reeves and John Grimek. Over the course of his bodybuilding career, Park won the Mr. Britain, Best Developed Athlete in America and Mr. Universe titles during the 1940s and 1950s. For more modern bodybuilding fans, it is worth pointing out that Park was supposedly the man who inspired Arnold Schwarzenegger to seriously take to weight training.
The above front cover, dating to June 1950, was taken the same year Park won an IFBB Best Developed Athlete title and a year before his first NABBA Mr. Universe title. As a British bodybuilder Park had actually appeared in Health and Strength for decades – his first appearance was as a young up and coming bodybuilder in his teens. That Park went on to international stardom was a point of considerable pride for the periodical and the above issue waxed lyrical about Park's successes. For researchers, Park's inclusion in Health and Strength from his teenage years to the peak of his athleticism highlights just how important long running periodicals or forums are in tracking life histories. Through a deep dive of Health and Strength it is possible to not only track Park's career, but his love of physical culture.