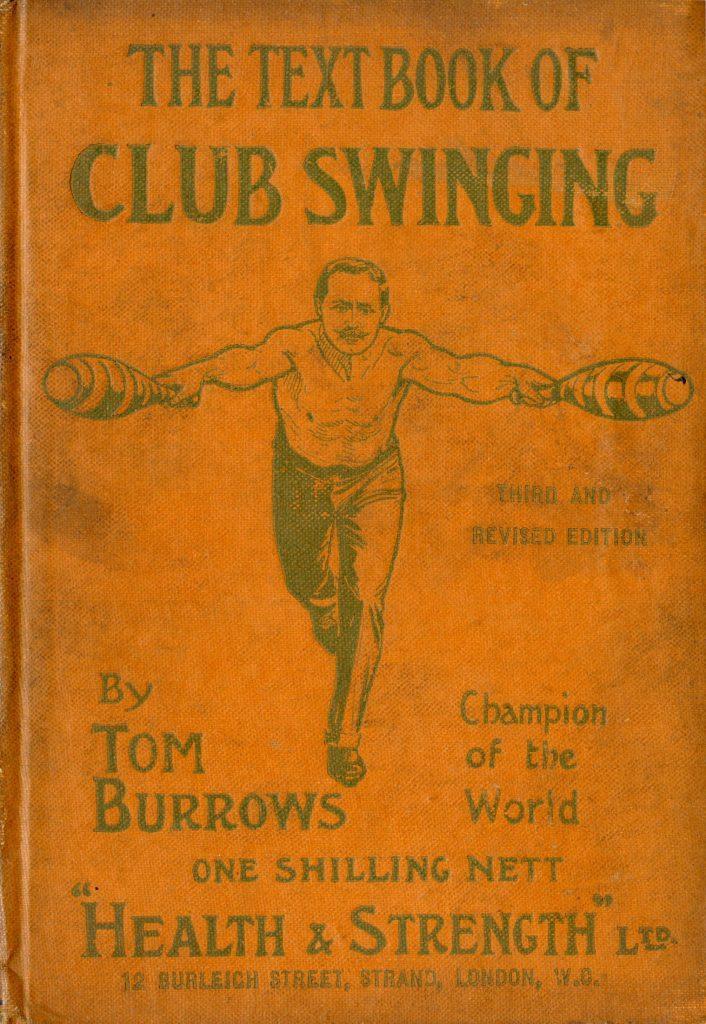 There was a time when Indian club swinging was one of the most fascinating, and even popular, elements of gym culture. Originally brought to Western Europe and the United States in the first half of the nineteenth century, when it was transported from the East India Company, club swinging involved swinging lightweight clubs around the body in a variety of different exercises.
As in all else, human nature meant that club swinging soon became a competitive sport in Great Britain and many of her colonial subjects. Therein lies the focus of today's post. During the late nineteenth and early twentieth century, the Australian athlete Tom Burrows was one of the most successful club swingers around. Touring around Great Britain, Argentina, South Africa and a host of different countries, Burrows gained a reputation for strength and fortitude through these lightweight clubs.
In 1913, Health and Strength magazine reported on Burrows' most ambitious enterprise – 107 hours club swinging without rest. For several years Burrows, and several other club swingers attempted to break the hundred hour barrier. It was a lofty target but one laden with difficulty. The reports from the magazine detail, in at times excoriating detail, the impact that Burrows' ultimately successful effort, had on his body.
At its most basic level, the idea that exercising without rest for 107 hours is potentially damaging for the body is unproblematic. Few would willingly do it. Part of the reporting on Burrows was thus an enquiry into what changes, if any, would arise from such a Herculean feat. A number of informal, and crude, scientific experiments, like measuring Burrows' body before and after the event, were undertaken.
Measurements given before and after the swing:
| | | |
| --- | --- | --- |
| Body Part | Before | After |
| Right Shoulder | 18.5 | 19.5 |
| Right Upper Arm | 12 | 12 |
| Right Forearm | 11.75 | 11.75 |
| Left Shoulder | 17.5 | 18.5 |
| Left Upper Arm | 12 | 12 |
| Left Forearm | 11.75 | 11.75 |
More seriously the effort seemed to push Burrows' physique and mind to their absolute limits.
Thus ended one of the strangest, albeit most impressive feats of Indian club swinging, meticulously detailed in Health and Strength magazine.