William B. Ward Collection, Box 220, Shelf 15-1
As the June days stack up and other sports leagues resume play, there still seems to be no prospect for the game that is most associated with the lazy days of American summers: baseball.
This New York Yankees road jersey is made of grey flannel with navy "New York" arcing across the chest and matching navy number 14 on back. It likely dates from the mid- to late- 1940s. Inside the collar, the black Wilson logo tag's "Made in U.S.A." declaration is still true, even as the official MLB jersey manufacturer changed several times in the decades since. Sewn in beside that is a "44" size tag. Game-worn jerseys usually have the player's name stitched in black script directly under the Wilson tag; this jersey does not.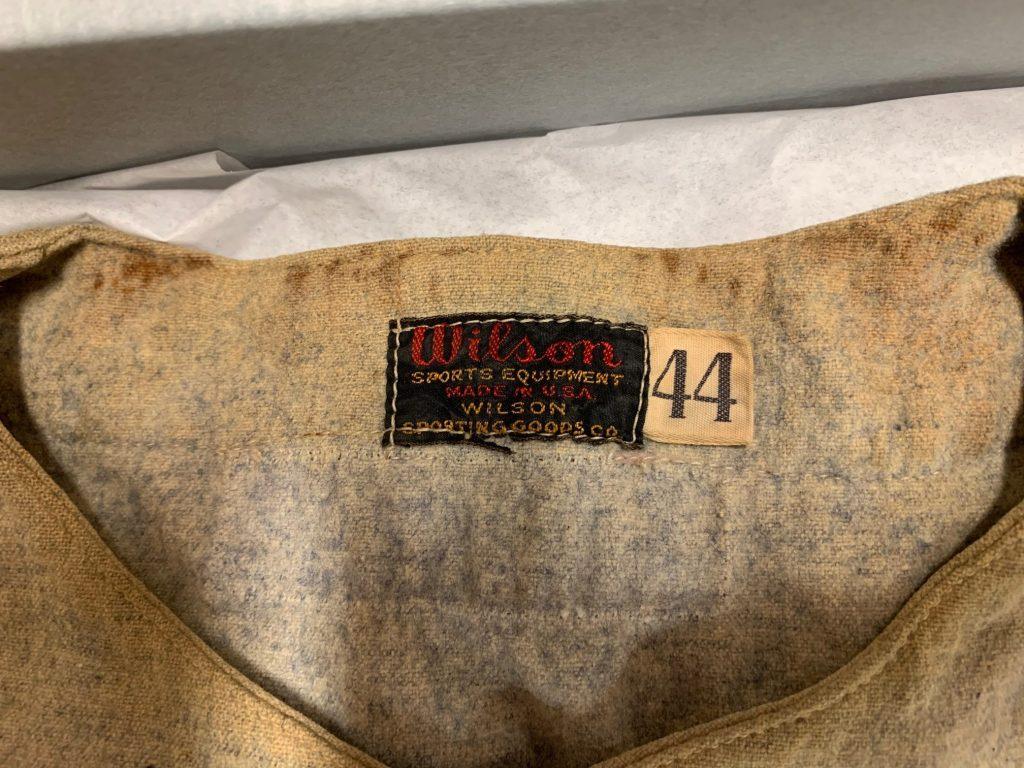 The lack of such a name tag, and the Yankees' tradition of not including names on the backs of their jerseys, prevents definitive identification of who might have worn this jersey, or where. Reusing jerseys for farm clubs was a common practice among Major League clubs for decades. If that was the case with this jersey the tag may have been removed then
While modern Yankee jerseys are still made in the U.S.A. and feature essentially the same classic look, one thing that has definitely changed is the thick grey flannel. Wool was traditionally prized as athletic wear for its natural moisture-wicking and odor-repellent properties. Today's professional and consumer sports apparel tends to be synthetic, lightweight, and cooling.