Here at the Stark Center, we are fortunate to have the Jody Conradt Papers, 1958-2017. Several years ago, Jody Conradt, the University of Texas at Austin (UT) Women's Basketball Coach (1976-2007) and Women's Athletic Director (1992-2001) and the first female collegiate coach to win 700 games, generously gifted to the Stark Center documents, memorabilia, and scrapbooks that chronicle her career in collegiate women's athletics. During Jody Conradt's coaching career, her players won 900 games, 783 of those wins coming during her UT career. At Texas, she also led the 1985-86 women's basketball team to a 34-0 record and a national championships title; won 19 conference championships; and led her teams to three Final Fours and seven Elite Eight appearances. Jody Conradt was inducted in the Naismith Memorial Basketball Hall of Fame in 1998 — the second women to be so honored; and, she was a member of the inaugural class of inductees into the Women's Basketball Hall of Fame in 1999.
There are dozens of fascinating items in the Jody Conradt Papers but, for me, the most interesting are the three scrapbooks that share Jody Conradt's story of her first seasons (1976-1977, 1977-1978, 1978-1979) at UT as the head coach of both the women's basketball and women's volleyball programs. You can follow Coach Conradt's journey through newspaper articles, press releases, correspondence, team statistics, game scoresheets, and programs.
The 1976-1977 scrapbook details Coach Conradt's first season as UT women's basketball and volleyball coach. This scrapbook begins with UT's press release announcing Jody Conradt as the new head coach for its basketball and volleyball programs and includes newspaper articles for both sports, correspondence from Donna Lopiano, UT Women's Athletic Director (1975-1992), and game programs documenting UT women's basketball season and post-season tournament games in the Texas Association of Intercollegiate Athletics for Women (TAIAW) and Southwest AIAW Region IV.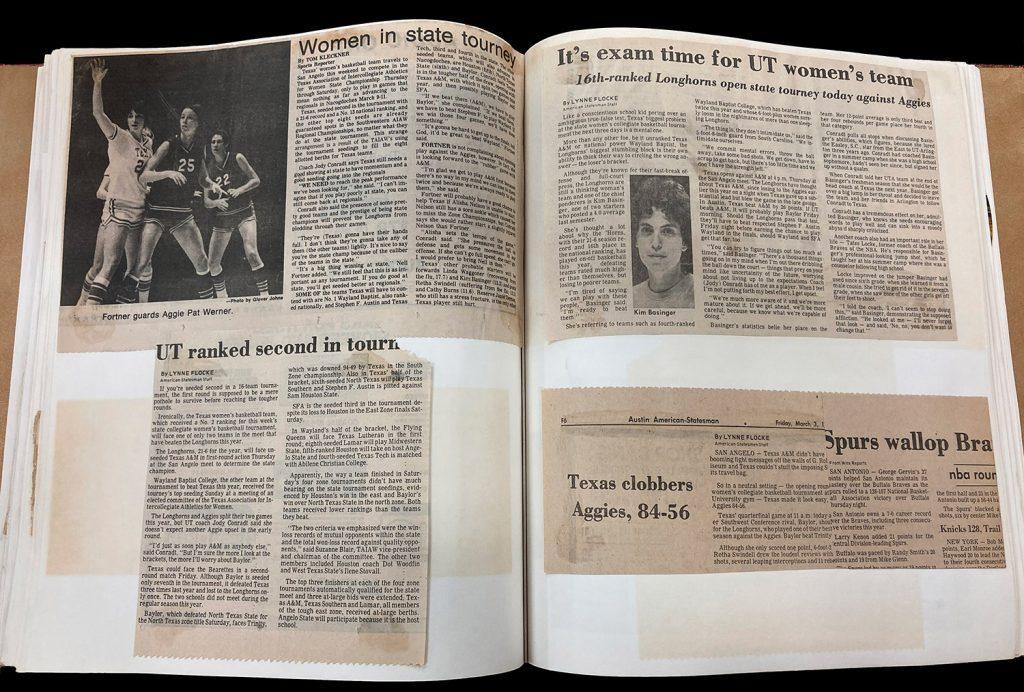 The 1977-1978 scrapbook details Coach Conradt's second season of coaching both the women's basketball and volleyball teams at UT. The first half of the scrapbook chronicles the volleyball season and includes the season program, newspaper articles, and game programs. This was Coach Conradt's last season as coach of the UT volleyball team. The second half of the scrapbook covers the basketball season with the 1977-1978 basketball season program, tournament programs, team statistics, and newspaper articles documenting the season and post-season tournaments in TAIAW, Southwest AIAW Region IV, and National Women's Invitation Tournament (NWIT). The scrapbook also includes newspaper articles, programs, brochures, and postcards from Coach Conradt's time coaching the U.S. National Women's Basketball Team during the summer of 1978 in Eastern Europe to prepare them for the ultimately boycotted 1980 Olympics.
The 1978-1979 scrapbook details Coach Conradt's first season coaching only the UT women's basketball team. The scrapbook narrates the regular basketball season as well as post-season play in the TAIAW and AIAW Large College Regional Basketball Tournament (Southwest AIAW Regional IV Tournament) through newspaper articles, game scoresheets, and tournament programs.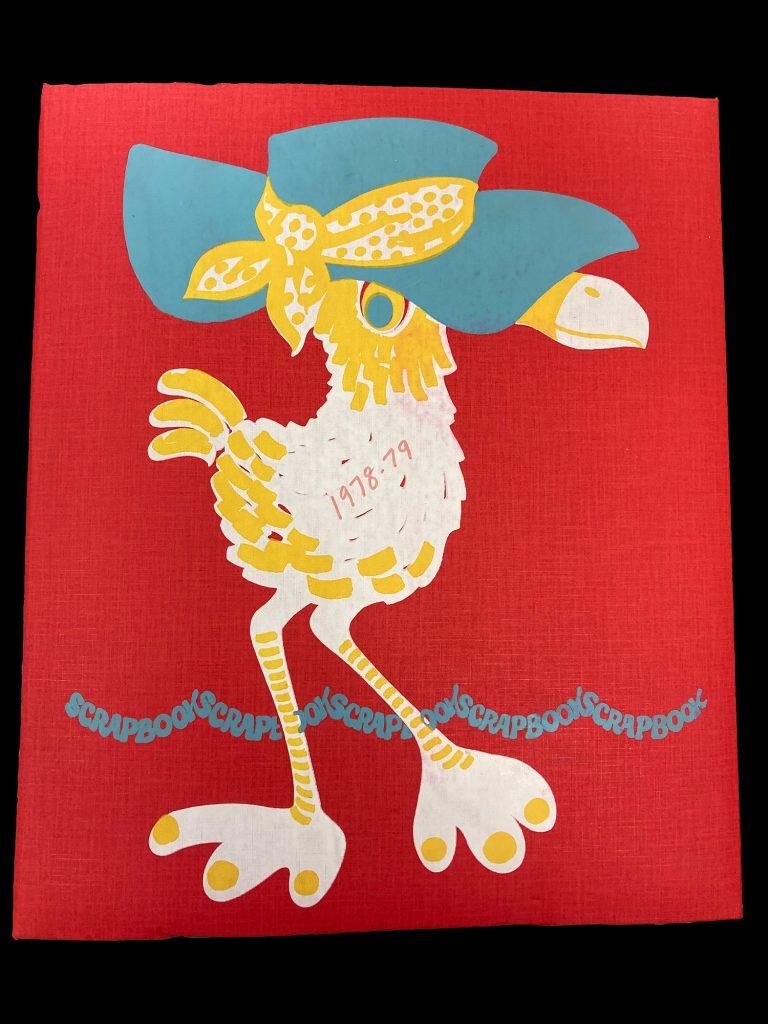 If you would like to learn more about UT women's basketball, check out Stark Center's An Evolution: Texas Women's Basketball online exhibit.