I am proud to announce the launch of The Strongman Project a new web outreach of the H.J. Lutcher Stark Center which can now be seen at: www.strongmanproject.com.  Our plan is for The Strongman Project to grow and evolve over time as we will be adding new materials regularly to the site. The Strongman Project is launching with more than 5000 individual items (such as articles, photos, letters, scrapbooks) and eight "curated" features. On the site's home page you can choose either the "Features" or "Browse" button to begin exploring.  We will add two curated features as well as more photographs, letters, articles, and clippings on a monthly basis.
History:
The genesis for The Strongman Project (SP) was a conversation in the fall of 2013 between myself, Terry Todd (my late husband), and Bill and Caity Henniger of Rogue Fitness about how Rogue could help us make the Stark Center's vast materials on strength and strength athletes more readily available to the public. It was an inspiring conversation for Terry and me, as our aim in collecting physical culture materials and in establishing the Stark Center has always been to allow scholars and the public to access these kinds of rare materials and now Rogue Fitness was willing to help us do just that. Over the next year as Terry and I thought about what we wanted to do—and what we could do given our small staff—we set as our primary goal the finding, scanning and making digitally available to the public at no charge, materials in the Stark Center's large and diverse archival holdings related to:
The modern sport known as "Strongman"
Modern Strongman and Strongwoman competitors
Professional strongmen and strongwomen from earlier historic eras
Methods of training related to the creation of strength
Contest reports from all eras
Other strength-related sports such as Olympic Weightlifting and Powerlifting
The evolution of strength training equipment and gymnasiums.
Creating The Strongman Project Website:
Having decided on our mission and gotten Rogue's blessing, Terry and I then had to fully come to grip with the fact that neither of us had any idea of what was technically needed to build such a website.  Thankfully, we had Cindy Slater, the head of library operations at the Stark Center, and her years of library experience to help us think through the different kinds of records that have to be created for storing a book on a shelf in a library versus having a digital document able to be found through a web search. Books on shelves, by the way, are much less labor intensive than digitized artifacts that require scanning according to library standards and having detailed "metadata" written about them (see below).
The person we turned to most for help on how to envision this project, however, was Andrew Miller, who graduated from UT with a degree in computer science the year before we had our first conversations with the Hennigers.  Andy has been part of the Stark Center from its earliest days and I am glad to take this moment to acknowledge his enormous contributions to our work.  When the Stark Center first opened in 2009 we posted a job announcement advertising for a graduate student to work on a new website for the Center. Andy was at that time only a sophomore, but hiring him turned out to be one of the best decisions I've made in my life. Andy is not only a technical wizard (probably why he was in the Honors Computer Science program at UT) but he also has a refined artistic aesthetic which proved invaluable in creating the "brand" and identity of the Center.  Andy created our first, and our current, Stark Center website (www.starkcenter.org); created the Stark Center logo and many of the recurring visual elements we use in Stark publications; wrote special software to allow us to have an interactive timeline on the history of strength training for sport called "The Quest for Victory" (no longer on-line); helped with the design of our gallery exhibitions at the Stark; and is also an exceptional photographer.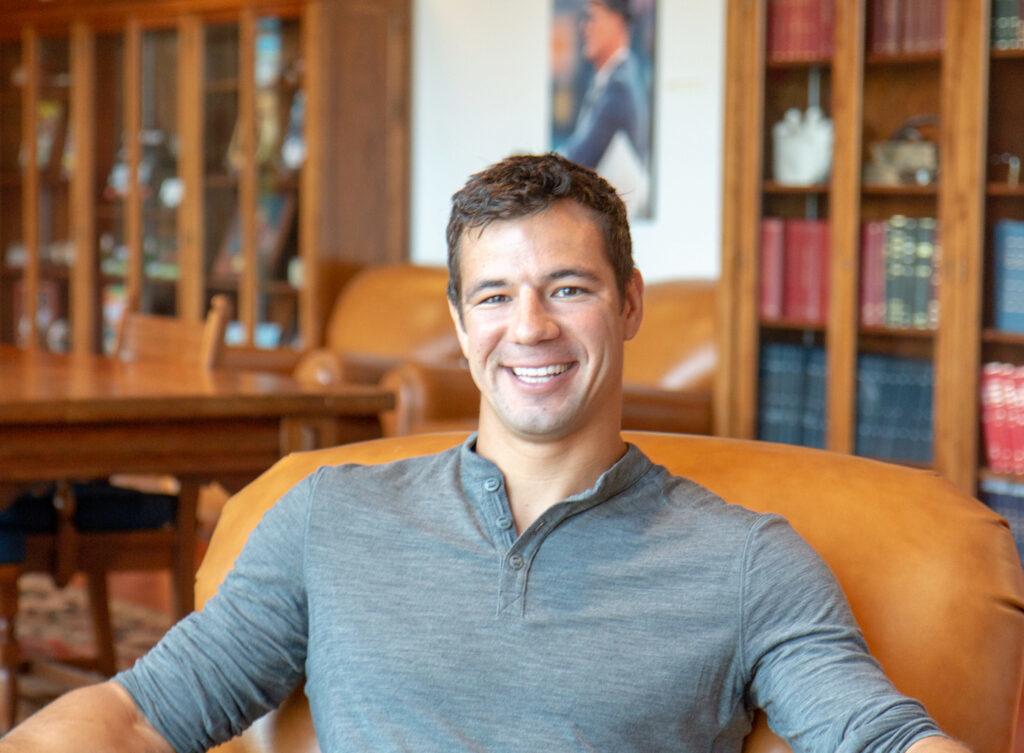 As an undergraduate student, Andy worked for us for three years and then started his own educational software company here in Austin.  However, although he graduated in 2012 and officially left the University, he never really left the Stark Center family and he has continued to help us since graduation as a volunteer. There is more I could say about Andy and his generosity and willingness to help us achieve the Stark Center's goals. However, the important thing to know in the context of the launch of The Strongman Project is that this is also an Andrew Miller project. Andy created the SP website, helped us think through new ways to search and use materials by creating our site's search engine and established the site's aesthetic. For the past year, in fact, he no longer lives in Austin, yet continues to volunteer his services to make this project come to life.
Metadata Madness
After Andy's graduation in 2012, we hired Brent Sipes, a digital archivist who helped us begin gathering and digitizing materials for the Strongman Project along with his other duties. One of the earliest decisions we made was to scan our set of Strength, America's first "muscle magazine" begun by Alan Calvert of the Milo Barbell Company in 1914.  The magazine ran through 1930 and if you go HERE you can see full PDFs of 114 issues. Just to demonstrate the complexity of this kind of website—after scanning them, we made each issue into a PDF document and then ran "character recognition" software on it so that the text of the PDF would be searchable. We then had another archivist, Geoff Schmalz, who normally works with our paper collections, take each issue of Strength and read it and make lists on spreadsheets identifying the names mentioned in the body of each article, as well as the authors, the article titles, and the names of lifts, pieces of equipment, contests, associations, and so on.  This is tedious, slow work, and it took months for Geoff to identify and find all these individual elements in 114 issues of Strength. On the website, in fact, you will find we have made Strength even more accessible by breaking the issues into individual articles. As far as we can determine this is the only digitized set of Strength magazine on the web.
Digital archivist, Ryan Blake, who joined us in the spring of 2018 as the project manager for SP, has had the Herculean task of managing all content and the metadata that gets added to the site.  For every single item that appears on The Strongman Project we have to create metadata that both describes the image or article and allows it to be searchable. Normally, metadata is done by the person who scans the item, and because we began scanning in 2014 and because some of the graduate students working on the project were dealing with unidentified photos, or didn't understand the difference in a snatch and clean and jerk, Ryan faced an enormous challenge when he first began at the Stark Center. In addition to overseeing the scanning of the graduate students who were then working on the project before we were forced to close because of COVID, he had to go back and check and correct the metadata for every item that had already been scanned before he joined us.  It's been a daunting task. In the end he created a dictionary of search terms with definitions for us, and we also now have an image bank (thanks to Ryan) illustrating bodybuilding poses, and standard lifts in weightlifting and powerlifting to help consistency.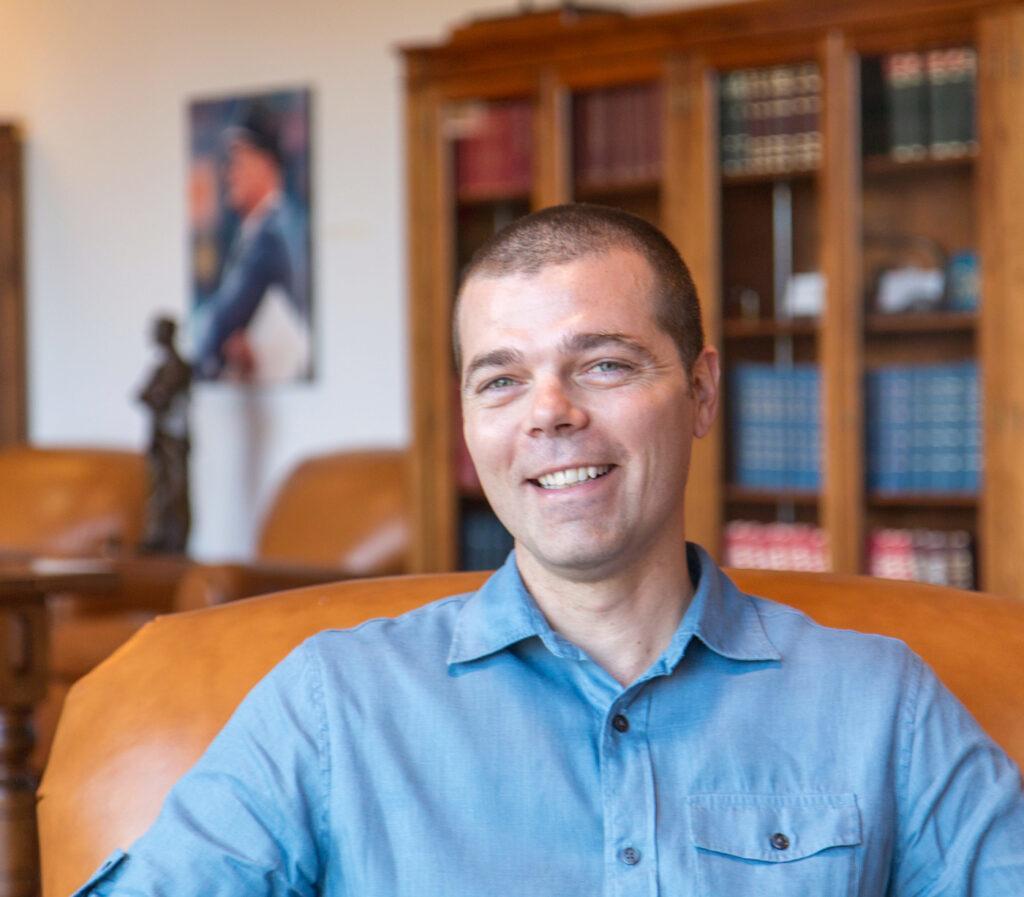 I'd also like to acknowledge Ryan's work in creating the Features part of the SP web. One reason we wanted Ryan to help us with this project is because of his good writing and research skills and, as you will see, although some of the biographies for the Features are from Bill Pearl's books, Ryan has also  written some of the others. As more Features populate the site you will see more of his work. I know I am perhaps getting overly technical here but creating accurate metadata and having accurate content is key to the Strongman Project fulfilling its mission. I want to thank Ryan for his leadership on the overall project and also thank Geoff, Brent, Cindy, our other digital archivist Christi Toms, Kim Beckwith, Kyle Martin, Alyssa Wynans, Yiming Chen, Carolyn Jones and our other staff and volunteers who helped us get to this day.
I also need to thank strength icons Bill Pearl and David Webster for partnering with us on this project.  Both Bill and David have allowed us to reprint materials from their books on the history of strength. As you will see, we have created curated features for certain strongmen, strongwomen, and other matters related to the Iron Game, thanks to their generosity. Bill Pearl's three volume Legends of Strength is for sale here: http://www.billpearl.com/shop/books/legends-of-the-iron-game-slipcase-set-perfect-bound-edition/. 
In closing, I can only say thank you again to Rogue Fitness and Bill and Caity Henniger, who understand the power and value that comes from preserving the history of strength and physical culture. I'd like to also thank the Nelda C. and H.J. Lutcher Stark Foundation of Orange, Texas, whose generous support allowed us to found the Center and helped keep it open. I'd also like to thank our other donors (large and small) who contribute financially to the Center's operating budget. Please consider donating to support our work by clicking the "Donate Now" button here or on the front page of The Strongman Project.
Merry Christmas, Happy Holidays, and All Best Wishes for a Happy and Healthy 2021.
I hope you enjoy The Strongman Project; it is dedicated to the memory of Terry Todd.