May is Asian American and Pacific Islander Heritage Month, which provides an opportunity for our nation to pay tribute to the many Asian and Pacific Islanders who enriched America's history and established its future prosperity. In celebration of AAPI Heritage Month, I highly recommend that everyone check out Indomitable: The Tommy Kono Story, an on-line exhibit produced by The California Museum and currently hosted on Google Arts & Culture. Here is a link to the exhibit.
Back in March, Amanda Weyer, who is the exhibitions manager at The California Museum, reached out to us with plans for the exhibit and the hope that it would feature photos and artifacts from Tommy Kono's Collection at The Stark Center. We were delighted to contribute and very quickly I found myself back in the archives, pulling boxes from Kono's collection, looking through his life and career in photographs, training logs, medals, trophies, and many other wonderful items. The exhibit officially launched on May 3 in recognition of AAPI Heritage Month. It is very elegant and well written; it was a privilege to help with its creation. Walter Imahara and John Fair, both great friends of Tommy Kono and The Stark Center, also worked with Amanda as she put together Indomitable. On May 20, John Fair will feature on a panel presented by The California Museum called California Conversations: Sacramento's Japantown. Admission to the YouTube Live Stream is free with advance registration – click here for more info.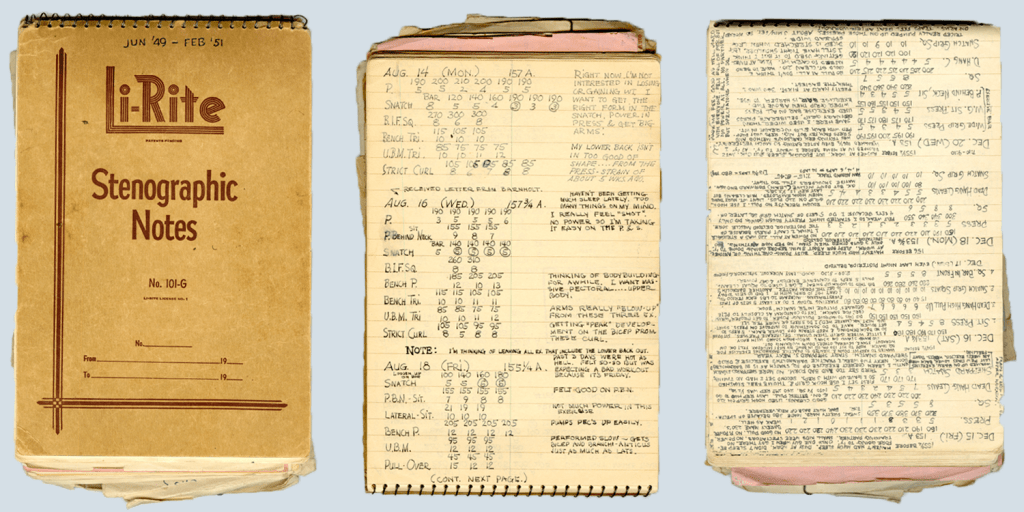 For those unfamiliar with his accomplishments, Tamio "Tommy" Kono set world records in four different weight classes. He won two Olympic gold medals and one silver medal. He won the World Weightlifting Championships six consecutive times and was a three-time Pan American Games champion. Kono was also a successful bodybuilder, winning the IWF "Mr. World" contest in 1954, and the IWF "Mr. Universe" titles in 1955, 1957, and 1961. As a child, Kono and his family were among the many Japanese Americans forced to live at the Tule Lake Relocation Center at Newell, California, during World War II. A sickly child who missed a third of his elementary school activities, Kono found that his asthma improved at Tule Lake because of the dry desert air. He was able to be more active and discovered weightlifting when he saw a fellow internee training.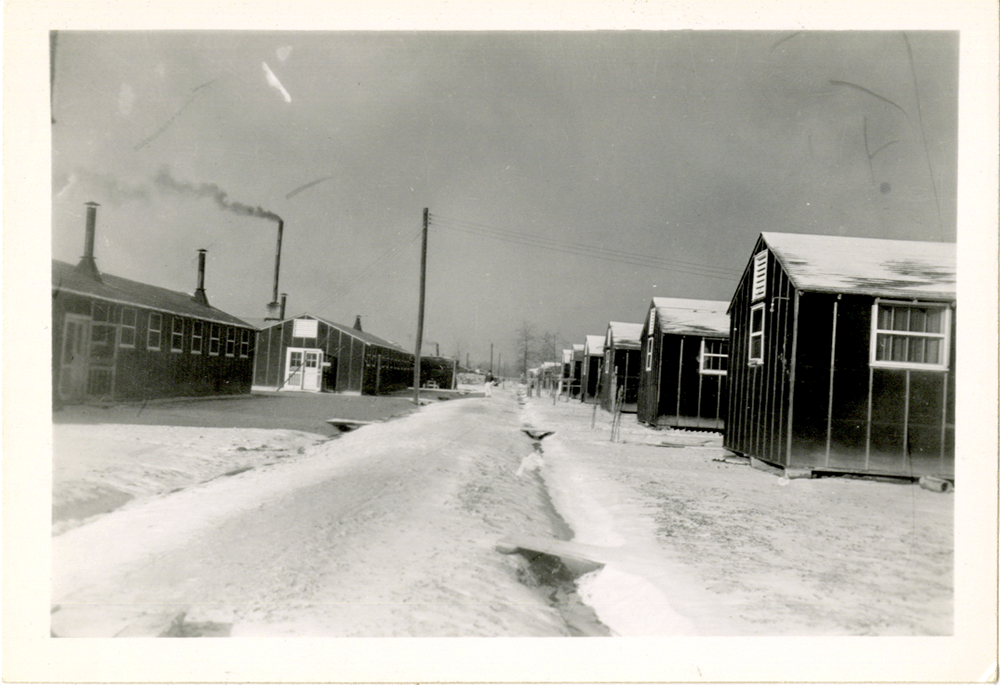 Triumph in the Iron Game despite hardship and discrimination make Tommy Kono's story tremendously inspirational. This semester, UT's Department of Arts and Entertainment Technologies offered a course called Senior Design Project: Story Mode. Students enrolled in the course came for a tour of The Stark Center and then I spoke to them about crafting narratives in museum galleries and exhibit spaces. The students were divided into five groups and over the course of the semester, each group worked to design a new exhibit for The Stark Center, making final presentations to Cindy Slater and me on May 6. Tommy Kono immediately interested the design students, almost all of whom had never been to The Stark Center. One group quickly claimed Tommy Kono as the primary subject for their exhibit. When that group came to do research in our reading room, I brought out boxes from Tommy Kono's collection and the students lit up with excitement as they, too, began to curate photos for their own exhibit designs. One student looked at me and exclaimed, "It's like I'm holding history in my hands." That group's presentation and design were exceptional.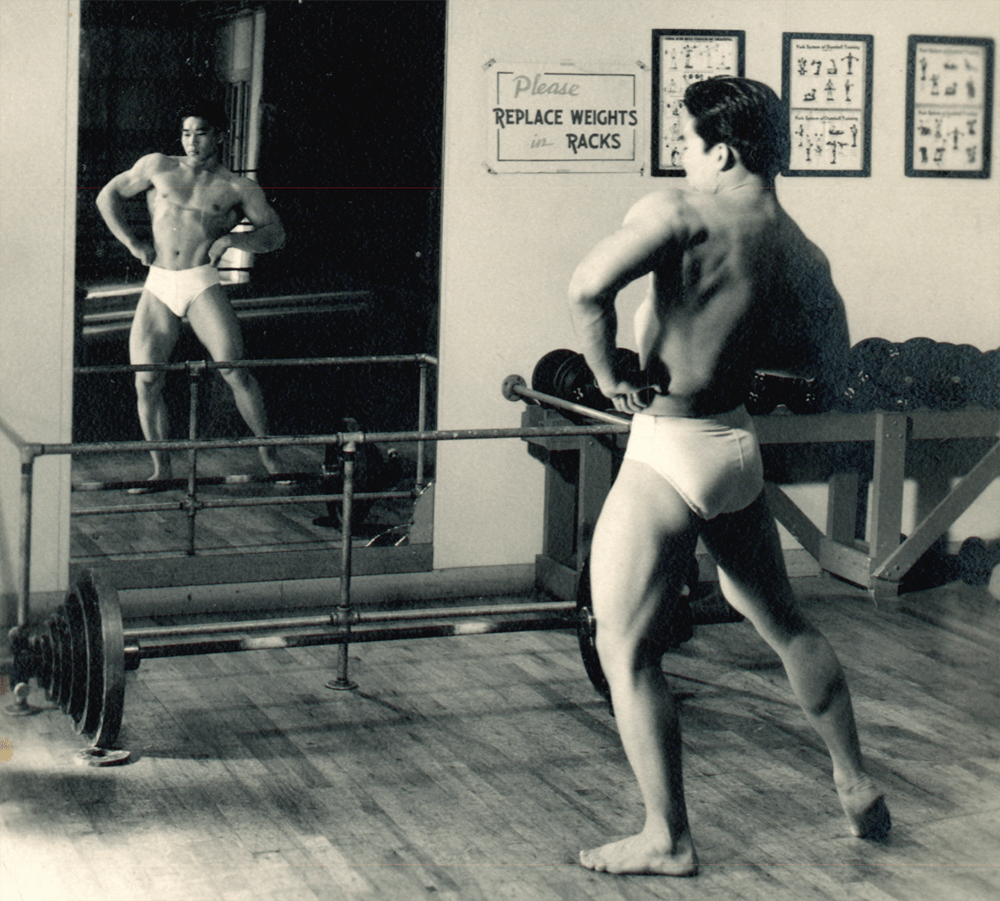 After Tommy Kono's death in 2016, The Stark Center dedicated a full issue of Iron Game History to commemorate his life and career. That issue (Volume 14 Numbers 2 & 3) can be found online here.
At the end of 2017, The Tommy Kono Collection was officially donated to The Stark Center, arriving in forty large boxes from his home in Hawaii. The Stark Center created its own exhibit about Tommy Kono, titled Strength & Friendship. Learn more about it here.
Tommy Kono was also one of the first "Features" to be published on The Strongman Project. Here's a link to that page.