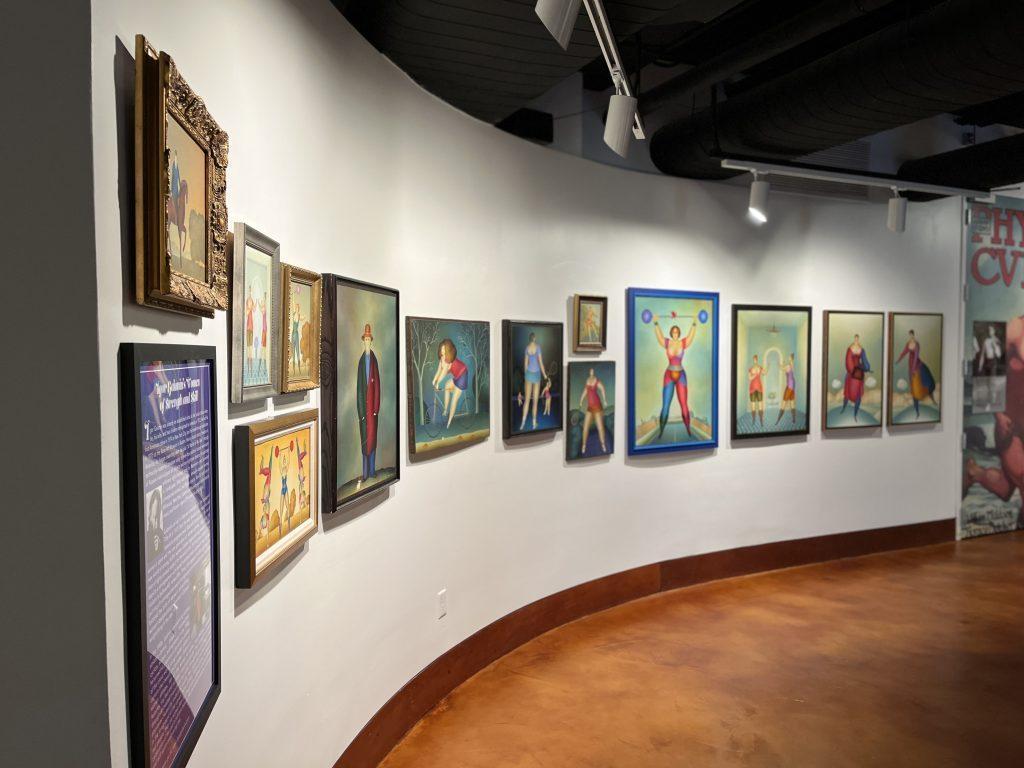 Igor Galanin was already an established artist in the Soviet Union when he, his wife, and two children immigrated to America in 1972. He had his first American show in 1974 in New York City, and his breakthrough exhibition in 1975 at the Rose Art Museum in Boston. Having found artistic freedom in America, he began inventing what he calls "A World of My Own" through technically masterful canvases using a jewel-box palate of colors reminiscent of Russian black-lacquer art objects and our nighttime dreams. His paintings embrace light-hearted nods to Mannerism and Surrealism in landscapes filled with large, sensually-depicted women, unexpected animals, and flying objects. Now 85, and living in Millwood, New York, Galanin continues to paint while classical music and Russian opera fill his second-story studio.
Galanin's arrival in America coincided with the passage of Title IX in 1972. Over the next decade or so, magazines and television programs were filled with stories about the rise of women's sport and the new generation of women athletes. Inspired by this new world of strong, skillful women, Galanin began painting women athletes, then a highly unusual subject for the world of art. His first piece, done in 1979, depicts a strongwoman with barbell overhead and a bullmastiff near her feet. (Galanin's bullmastiff, named Mrs. Pross, also appears in other paintings.) His painting of a strongwoman seems incongruous until one realizes that Title IX also fostered the birth of women's powerlifting, women's bodybuilding and women's Olympic weightlifting in the late 1970s.
In the 1980s, Galanin kept painting women athletes—tennis players, horsewomen, cyclists, skaters, and swimmers. In the 1990s, he turned his attention to the women athletes of the circus world, using a bolder palate to capture their beauty and grandeur. Galanin's women athletes, like all the women he paints, have delicate, aristocratic features, tiny feet and rounded, voluptuous bodies. Their strength is not shown through delineated musculature, but rather through the graceful shape of their physiques created by underlying muscle, their large size, and their placement in the foreground of the canvas. None of them, Galanin claims, are based on real people; they are women from his imagination, painted in bold colors as a celebration of his ideal of athletic beauty. We find Galanin's women of strength and skill worth celebrating too.
To learn more go to: www.igorgalanin.com